walking distance
One of the most appealing aspects of our accommodation at Lulworth House is how close it is to some of Bournemouth's best facilities and attractions. We want to ensure that our residents find it easy to traverse the town, so we're proud to be within walking distance of many popular spots.
Students' Union
Getting to campus from Lulworth house is a breeze thanks to our proximity to reliable transport links. We are a 2-minute walk from the Landsdowne bus stop where you'll be able to catch a number of buses that go directly to the students' union building. With journeys usually taking no more than 20 minutes, you'll have no problems getting to and from lectures easily.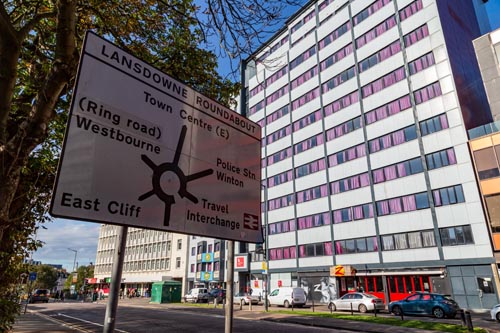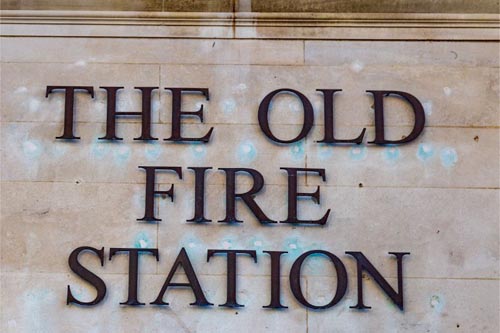 Student Uni Bar and Night Club
When you're not studying, there's plenty that Bournemouth has to offer for students. One of the most popular locations is The Old Fire Station, a unique club that hosts a range of different events, including live music, stand-up comedy, dance parties, and more. The venue is a mere 1-minute walk from our building and is situated on Holdenhurst Road. With such a vibrant and exciting location so close to our building, you can enjoy your night out knowing that home isn't too far away.
A recent addition to the Bournemouth area is the Beryl Bike Scheme, a fantastic option for those looking to easily traverse the town via bicycle. Bike stations can be found all over the Bournemouth, Poole and Christchurch area, with one being situated right outside of our building! This cost-effective transport method is a convenient and healthy option for those who want to explore the town and take in everything it has to offer.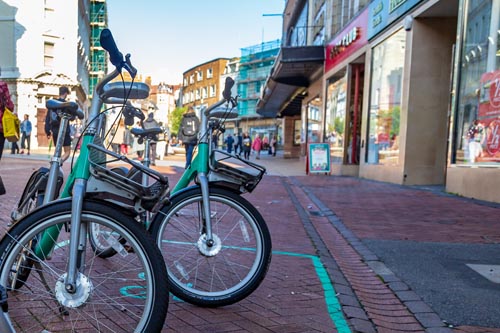 We at Lulworth Student Accommodation have built up an excellent reputation over the years as one of the most comfortable student residencies available. Our staff always go the extra mile to ensure that all who stay with us are happy with their surroundings, and will solve any issues you're having immediately. Our luxurious facilities, convenient location, and friendly team make us the go-to accommodation option for students moving to Bournemouth.
TAKE A LOOK AROUND
Want to see more? Take a look at our gallery to see more of our facilities, rooms and building and find out more about what's on offer at Lulworth student accommodation.
Loved Every Minute!

Lived here for 3-years for my entire Bachelor's studies and loved every minute of it! With good memories and a beautiful sea view, thanks to Jessica (one of the staff) for making this experience amazing!
Highly Recommend!

Lived in hurn house my first year of uni and union house my final year of uni. Loved the place, the staff are really friendly and polite and happy to help you with anything. The rooms are spacious and very nice to live in. And if you get a sea view room the view is absolutely amazing. Would definitely recommend it.
Really Enjoy Living Here!

Been living at Lulworth for 2 years now in a cluster flat with my mates, we really enjoy living here the location is perfect its right next to the Student Union night club.