Bournemouth Local Life
Bournemouth was recently voted the happiest place in the UK, and it's not hard to see why. Full of trendy bars, excellent restaurants, and cosy coffee shops, there is something for everyone to enjoy.
Lulworth House is located conveniently close to the lively town centre that has much to offer residents in terms of shopping and entertainment.
There are many activities and attractions to enjoy in the town all year round, which you can easily discover when living at Lulworth Student Accommodation. Our accommodation is only a short walk away from the bustling centre as well as the sandy beaches that countless visitors travel hours to enjoy each summer. So, whether exploring on your own, or with family and friends, you are sure to find something exciting to do.
Bournemouth University and College are both close by, so getting to and from lectures will be effortless, and you won't have to worry about getting lifts or taking public transport. This saves significant time and energy that can be directed towards your extracurricular activities. When it's time to go grocery shopping, a large ASDA supermarket, a smaller Tesco Express, and a variety of other local shops are all within easy reach.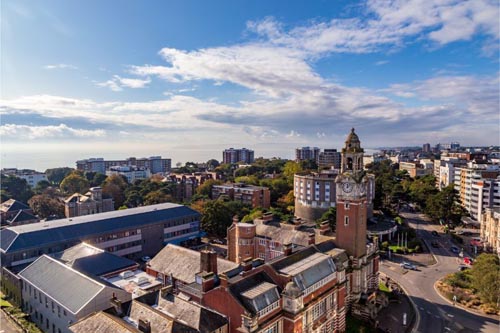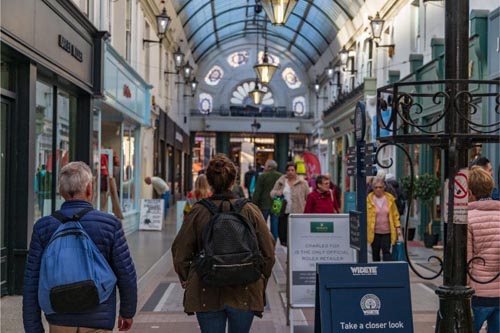 When off-campus after a hard day of studying, Bournemouth is one of the best places imaginable to have a truly enjoyable and varied student experience. Rain or shine, there are plenty of museums, galleries, arcades, mini-golf courses, play parks, and the aquarium to explore. Thanks to our proximity to the excellent local transport, you'll have no problem getting around the town.
Bournemouth has a very rich history that centres on literary inspiration, including having once served as a retreat for JRR Tolkien. It's also the final resting place of Frankenstein author Mary Shelley. For nature lovers, Bournemouth offers an unparalleled number of parks and gardens that measure at a combined 2,000 acres. The town centre gardens date back to the Victorian era and are maintained to the highest possible standards.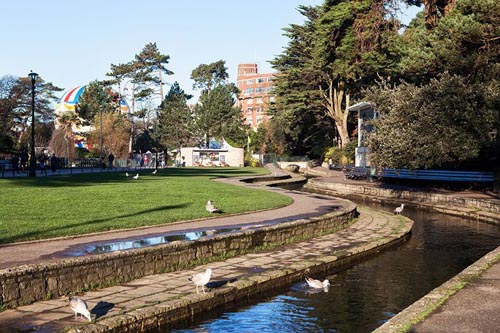 The security and safety of all the students living with us are extremely important to our team. You can have peace of mind when you stay with us because Lulworth Student Accommodation is only accessible with a secure electronic key. This will be issued to you after you've signed your contract. Lulworth House has around the clock CCTV, and there will always be someone working the in reception areas.
Lulworth Student Accommodation was established in 2010, and since then, we have only gone from strength to strength. Our team have built up an excellent reputation for quality, safety, and excellent service for all residents. The rooms and studios in our establishment have been purpose-built for a dynamic student experience in our thriving town.
TAKE A LOOK AROUND
Want to see more? Take a look at our gallery to see more of our facilities, rooms and building and find out more about what's on offer at Lulworth student accommodation.
Loved Every Minute!

Lived here for 3-years for my entire Bachelor's studies and loved every minute of it! With good memories and a beautiful sea view, thanks to Jessica (one of the staff) for making this experience amazing!
Highly Recommend!

Lived in hurn house my first year of uni and union house my final year of uni. Loved the place, the staff are really friendly and polite and happy to help you with anything. The rooms are spacious and very nice to live in. And if you get a sea view room the view is absolutely amazing. Would definitely recommend it.
Really Enjoy Living Here!

Been living at Lulworth for 2 years now in a cluster flat with my mates, we really enjoy living here the location is perfect its right next to the Student Union night club.