Bournemouth Student Accommodation
Why Choose Lulworth?
There are many reasons why our student accommodation in Bournemouth is considered the best option available. Our accommodation is high quality, well maintained and provides excellent value for money. We also have a range of exceptional onsite facilities that all of our resident students have access to as part of their rental agreement.

We put the safety and happiness of our students above anything else, which is why we have 24-hour onsite CCTV and security and a secure key door entry system. This means only our staff members and residents will have access to the building at any time, allowing for our students to have peace of mind whilst living with us.

Another key benefit of choosing Lulworth Student Company is that we welcome students from various educational establishments within Bournemouth, including Bournemouth University, Arts University Bournemouth and AECC. This gives our residents the opportunity to mix with students who don't attend their chosen educational establishment and create a wider friendship group.
Central Bournemouth Location
Our student flats are located in the heart of the bustling seaside town of Bournemouth. This makes it a perfect hub for your urban excursions to sample the local lifestyle and nightlife, as well as having access to frequent and reliable transport which is just a few minutes down the road. On those days when you need to unwind from the high intensity of lectures and student life, our student accommodation in Bournemouth is only 10 minutes from the town centre.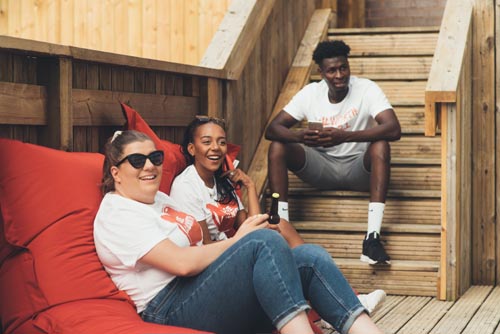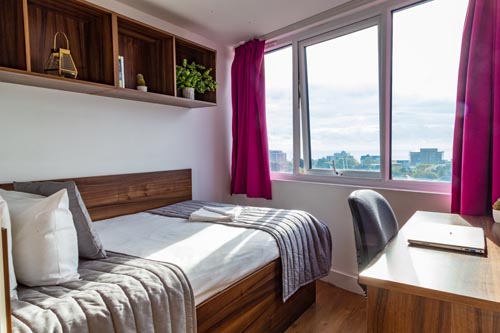 Well-Presented Student Accommodation
Our Bournemouth student accommodation is widely considered as the best accommodation in the whole of Bournemouth. Whether you are attending the college or the university, our deluxe Bournemouth student flats to rent are the perfect place to stay during term time. Our rooms are decorated in a contemporary fashion, and outfitted with an en-suite shower room, a large double bed, and a spacious wardrobe for your clothes and belongings. Each floor of our student flats has a communal kitchen with all of the necessary conveniences. You will also have access to Wi-Fi, a flat screen TV, so you won't need to bring one with you when you move in.
Onsite Facilities
All of our Bournemouth student accommodation has access to our range of exceptional on-site facilities. All residents receive a free membership to our onsite student gym which is equipped with exercise bikes, treadmills, cable stations and a weights area. If you are into sports, then we also have table tennis and an outdoor sports court, so you can challenge your friends to a game of basketball or football.
If you are looking for something more relaxed, we also have a TV room and an outdoor green chillout area, so you can relax or get socialising. There is also an onsite café where you can chill or study with exclusive study hour discounts.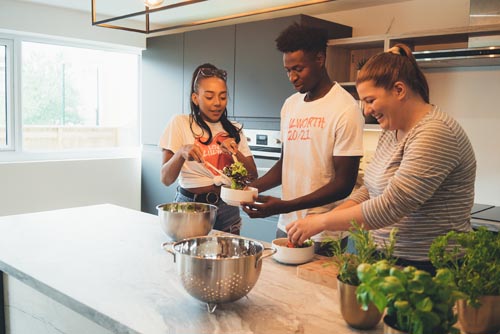 Book Student Accommodation In Bournemouth
We have a variety of student room options available so you can find the right solution for your needs and budget. Visit our booking page to discover our full room availability, contract lengths and prices.
If you would like more information about our student flats to rent in Bournemouth, then call the friendly Lulworth Student Company team on 01202 290244 or send an email to info@lulworthstudentcompany.co.uk.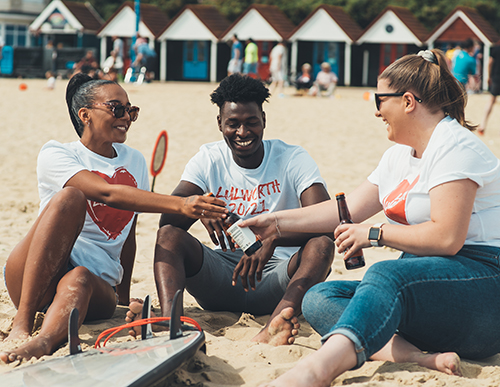 Ready to Find a Room?
At Lulworth student accommodation, we have a variety of room options available so you can find the right solution for you. All of our rooms come with a small double bed, ensuite, free gym membership, 24/7 security, contents insurance and access to our range of onsite facilities.
Sign me up for the Newsletter