Bournemouth University Accommodation - Halls of Residence
Lulworth Student Company is a private halls providing student accommodation to Bournemouth University students. Our student accommodation offers a pleasant stay to all Bournemouth University students and is well maintained, high quality and provides excellent value for money. At Lulworth Student Company, we offer flexible contracts to students, giving you the option to end your contract at 41 weeks so you don't have to pay for accommodation during the summer period.
Lulworth student accommodation is in the best location for student accommodation and is situated in the heart of Lansdowne, making it simple to travel to Bournemouth University and to the town centre.
Our student halls also welcome AUB and AECC students, which gives our residents the opportunity to mix with students who attend different educational establishments.
Facilities At Our Bournemouth Student Halls
Our quality student accommodation has an excellent variety of onsite facilities available to all resident students, ensuring that your experience at Lulworth student halls in Bournemouth will be enjoyable, with lots of activities to keep you occupied. There are always plenty of sociable activities to take part in giving you lots of opportunities to meet new people. There are also many quiet areas so you can get that all-important studying in.
All of our students have access to all of our facilities during their stay including:
Student Gym – our onsite student gym is available as part of your room cost, so you don't have to worry about paying for a gym membership.

Basketball & Football Court – the outdoor sports zone is the perfect place to enjoy a game of football or basketball and meet new friends.

TV Room – chill out with friends and catch up on your favourite shows.

Student café – the onsite café is the perfect study spot and comes with exclusive study hour discounts.

Table Tennis – challenge your friends to a game or two.

Social Kitchen – the place to cook and eat with your friends.

Green outdoor chill area – the perfect spot for relaxing in the summer or even for a spot of alfresco dining.

Laundry Area – everyone's got to do laundry at some point…luckily, we have one of the easiest and most efficient laundrette systems available for students.
Security at Lulworth Student Halls
At Lulworth, we want to make sure that all our students feel safe whilst living with us. That is why we have 24/7 onsite security and CCTV so all our students can have peace of mind when staying in our accommodation. Our student halls building is only accessible with a secure electronic key which you will be issued with once you have signed your contract, meaning only our resident students and staff will have access to our Bournemouth building.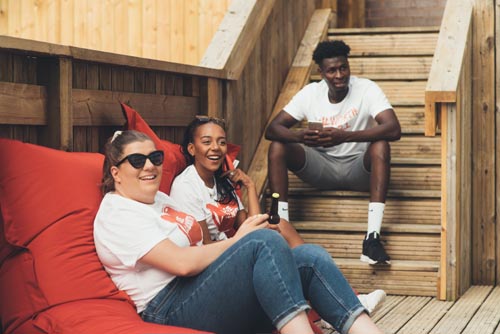 Travelling to Bournemouth University
Our student accommodation is conveniently located within close proximity to both Bournemouth University campuses, so you don't have to worry about being late for a lecture.
Lansdowne Campus
Our building is perfectly situated within walking distance of the Lansdown campus, with it being just a 7 minute walk from the Bournemouth Gateway building.
Talbot Campus
Getting to the Talbot campus from Lulworth student accommodation is simple as our building is located just a 2 minute walk from the Lansdowne bus stop. From there you can catch one of the frequent buses, getting you to campus in just 20 minutes.
If you are looking for a greener way to travel to university, Bournemouth's new Beryl bikes offer an excellent alternative. Bike stations can be found all over Bournemouth, with one being located just outside our building, so you can ride to lectures with ease.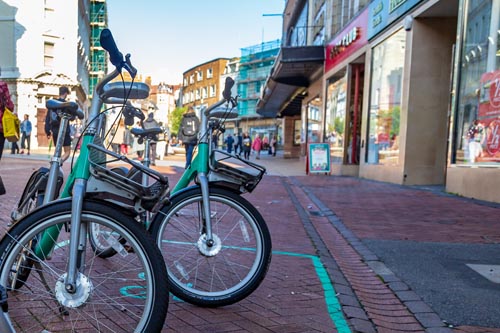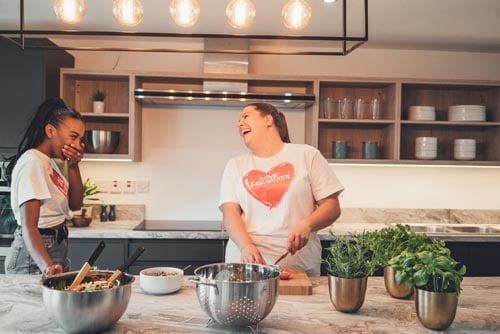 Student Living in Bournemouth
Our student halls for Bournemouth University students are situated within the heart of Lansdowne, meaning it is conveniently located close to the town centre and just a short walk to some of the top student locations, shopping and entertainment. There are many activities to enjoy in Bournemouth all year round, including indoor & outdoor adventure golf, cinemas, bowling, aquariums and over 2000 acres of parkland to explore. Let's not forget Bournemouth's top attraction, which is its 7 miles of sandy beaches, which is the perfect spot to enjoy with friends, particularly during the summer months.
Bournemouth is home to many vibrant nightclubs and bars, so whether you are looking for a few cocktails or to dance the night away, you are spoilt for choice. All of the main bars and nightclubs are just a stone's throw away, with the Bournemouth University student union being just a minute's walk away.
When it's time for your food shop, Tesco Express and a large ASDA are both within walking distance.
Student Halls for Bournemouth University Students - Room Options & Availability
At Lulworth student halls we have a variety of Bournemouth University accommodation options with rooms starting from £138 p/w so you can pick the right room for you based on your budget. Whether you are looking for a sociable flat or a private studio to study in, then we have the solution for you.
All of our rooms are complete with the amenities of home to ensure you have a pleasant stay with us. All student rooms include an en-suite, small double bed, high-speed Wi-Fi, communal kitchen, wardrobe and desk space.
Book Halls for Bournemouth University Students Online
Booking your accommodation for your time at Bournemouth University is simple. Once you have booked your room you will have access to our online accommodation portal, where you can keep up to date with what's required from you when preparing to move.
If you would like to find out more about Lulworth accommodation or arrange a viewing of one of our rooms, then get in touch with us today on 01202 290244 or send an email to info@lulworthstudentcompany.co.uk and we will be more than happy to help.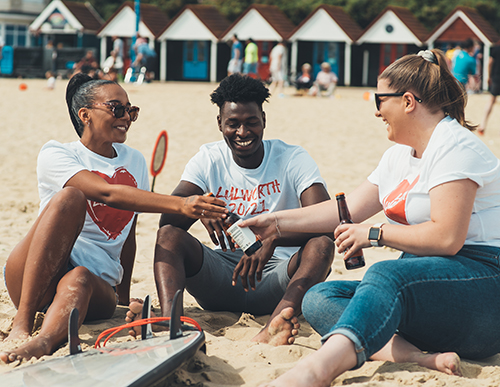 Ready to Find a Room?
At Lulworth student accommodation, we have a variety of room options available so you can find the right solution for you. All of our rooms come with a small double bed, ensuite, free gym membership, 24/7 security, contents insurance and access to our range of onsite facilities.
Sign me up for the Newsletter