NAKED COFFEE
BOURNEMOUTH COFFEE SHOP
Naked Coffee is located on the ground floor of Lulworth Accommodation, it's a vibrant, eco coffee shop and bean roastery that serves a wide variety of products for everyone.
This includes various vegan, gluten free, and vegetarian as well as meat options of many types.
Lulworth students and visitors alike enjoy Naked Coffee and it has become one of the most popular places in town. Whether you want to grab your morning drink or enjoy a delicious burger during lunch, Naked Coffee welcomes you!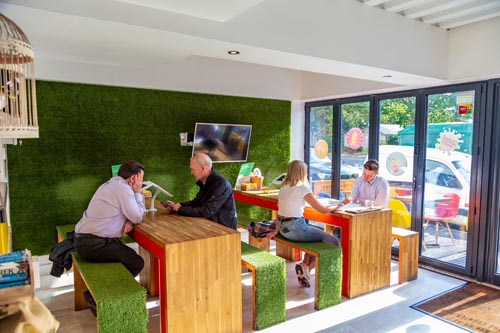 When you stay at Lulworth Student Accommodation, you will be able to enjoy discounts and all other benefits of this great onsite coffee shop. Serving a variety of goods for absolutely all customers with unique tastes, you are sure to find what you are looking for at Naked Coffee.
The founders of Naked Coffee wanted to do things a little differently from the standard known methods. They are one of the only roasters on the planet to use convection roasting, which gives customers the perfect rounded roast each and every time without fail.
Not only that, but these methods also allow them to be at the forefront of sustainable coffee roasting. This is because Naked Coffee's convection roasting methods don't create any carbon emissions.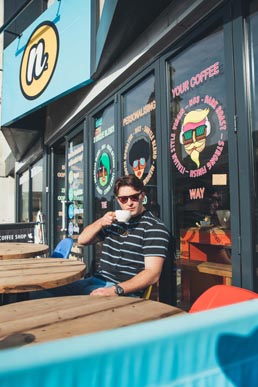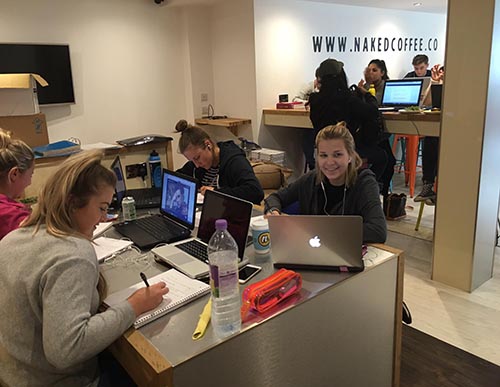 However, Naked Coffee doesn't only serve caffeinated drinks. They have expanded their menu to also include various food items, with mouth-watering homemade burgers at the forefront of their diverse menu. Burger lovers are going to be absolutely delighted by the amazing selection offered here.
There are also numerous breakfast options available, along with sweet treats and a variety of customisable salads for a lighter meal. Residents of Lulworth Student Accommodation go to Naked Coffee regularly to enjoy their wholesome menu and welcoming atmosphere.
About Lulworth Student Accommodation
Here at Lulworth Student Accommodation, we're fully dedicated to offering luxurious lodgings for students in Bournemouth. Our booking process is simple and living with us is easy. All of the prices listed on our website include bills, Wi-Fi, and security services. You can enjoy the bustling area of Bournemouth and live next door to Naked Coffee when you move in with us!
Loved Every Minute!

Lived here for 3-years for my entire Bachelor's studies and loved every minute of it! With good memories and a beautiful sea view, thanks to Jessica (one of the staff) for making this experience amazing!
Highly Recommend!

Lived in hurn house my first year of uni and union house my final year of uni. Loved the place, the staff are really friendly and polite and happy to help you with anything. The rooms are spacious and very nice to live in. And if you get a sea view room the view is absolutely amazing. Would definitely recommend it.
Really Enjoy Living Here!

Been living at Lulworth for 2 years now in a cluster flat with my mates, we really enjoy living here the location is perfect its right next to the Student Union night club.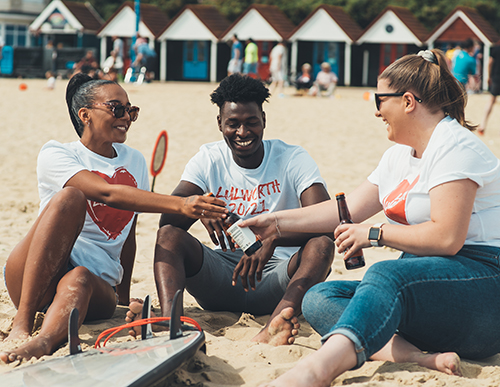 Ready to Find a Room?
At Lulworth student accommodation, we have a variety of room options available so you can find the right solution for you. All of our rooms come with a small double bed, ensuite, free gym membership, 24/7 security, contents insurance and access to our range of on site facilities.
Sign Me Up For The Newsletter