AECC Student Accommodation
University is a key part of growing up, it's a young person's first taste of what adult life is like. From studying your passion at a high level to living alone, meeting new people and developing personally, it's an exciting step after school that you'll treasure for a lifetime.
Once you've secured your spot at AECC university, the next stage is finding the right accommodation to suit your needs, feel safe, and comfortable and ensure you get everything out of university that you'd expect. With everything university has to offer, where you stay and call 'home' for the next few years can play a huge role in who you meet, the relationships you build, and your overall experience so it's vital you take the time to find what's right for you.
Lulworth are passionate about making every student's uni experience the best it can be, and more. As proud affiliates of AECC university, we are confident in saying we put the safety, happiness and wellbeing of our students at the forefront of everything we do which means our residents can feel at home throughout their time at university and have all the facilities they need to excel.
Want to know more?
Why Choose Our AECC Halls?
Our accommodation is built with every student's wants and needs in mind. We understand you'll want to be close to AECC, not spend too much, have all the facilities you need and feel safe.
With us you can rest assured you'll be getting excellent value for money; all our facilities are maintained to a high standard and are built for comfort, practicality, socialising and studying all in one - all part of your rental agreement and no extra cost. Plus, we're located just a short distance away from AECC's main building, the Parkwood and Garnet campus, which means cheaper travel and less to think about.
As said by AECC themselves, 'You are assured a warm welcome at Lulworth House where you will find great facilities and pleasant communal spaces which have a nice friendly atmosphere'. Learn more about why you should choose Lulworth as your home at AECC.
No doubt in your mind? Book accommodation now.
Facilities at Our AECC Accommodation
Young vibrant people need up-to-date, quality facilities to engage with, enjoy and benefit from. Our onsite facilities will ensure your experience at AECC will be enjoyable and exciting; we have loads of things to keep you occupied. They also encourage students to socialise with friends, meet new people but also have the space to enjoy that all-important downtime when needed.
Facilities include:
Gym to stay fit and healthy so you don't have to pay for a gym membership – another outgoing saved!
Sports Zone (basketball and football court) to enjoy a game with friends.
Onsite Café to stop for a quick coffee or study with exclusive study hour discounts.
TV Room to catch up on your favourite Netflix shows.
Table Tennis to enjoy with friends.
Common Social Space to chill.
Social Kitchen and Dining Space to chat, eat and relax with everyone.
…and so much more!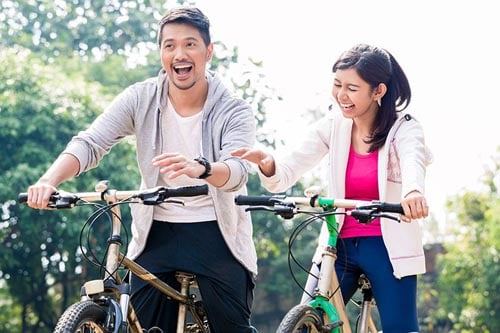 Travelling to AECC University College from Lulworth Student Accommodation
Our student flats are located in the heart of the bustling seaside town of Bournemouth, just around the corner from AECC which is a huge bonus. You'll find being close to the main campus comes in extremely handy, especially in your first few years.
Travel Distances and Journey Time
By bus: 5-minute walk to the bus stop and a 10-minute ride.
By bike: 20-minute cycle.
By foot: 39-minute walk (if you fancy it). Halve the time by taking a jog.
By car: For those who have a car, it's just a 7-minute drive to the main AECC campus.
Things to Do in Bournemouth as an AECC Student
Bournemouth is full of interesting things to do within walking distance to enjoy and socialise with friends and stay active.
AECC University College are big on health and well-being, so it's likely you'll enjoy the beach life including stunning coastal walks, runs, cycles and catch a quick coffee whilst soaking in vitamin D. Not only is Bournemouth's beach activity in hot summer months, but you'll also have a number of annual festivals to look forward to including the Bournemouth Air Festival every August offering four days of amazing flying displays as well as the Arts by the Sea Festival in October - 10 ten days of amazing events, dynamic installations, and numerous experiences for absolutely everyone to enjoy!
Activities in Bournemouth
Whether you're wanting to enjoy the great entertainment and nightlife, or you want to live like a local and experience the historic parks and gardens, fun mini-golf courses, bustling streets, and more, Bournemouth has a rich mix of everything. From beautiful green spaces to some of the best beaches in Europe, great retail therapy, activities and entertainment; it's the perfect place to make memories for a lifetime and call a home away from home.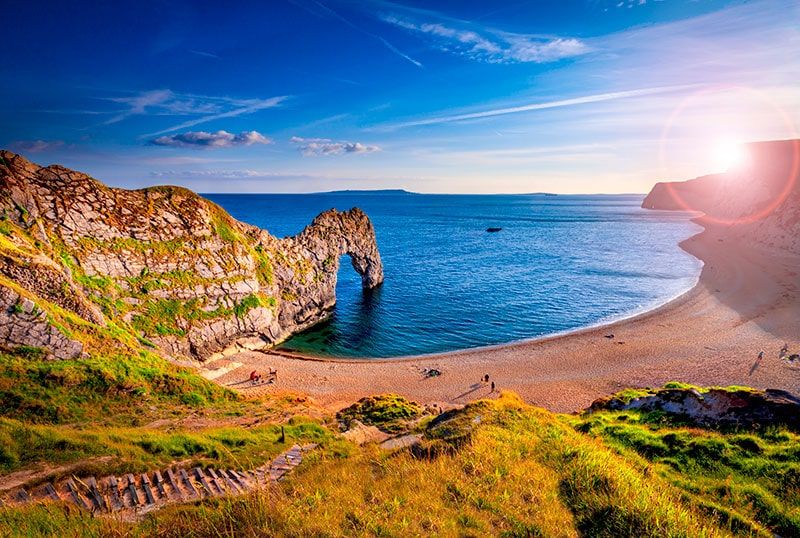 AECC Student Accommodation - Room Options & Availability
Rooms at Lulworth are the perfect choice for those attending AECC. We put your comfort first kitting all rooms with everything you need and expect to have in your own home. From free wifi, laundry, gym facilities and airy workspaces to stunning sea views, access to an onsite café, and more, there's space for everyone. Discover our available room options and find the one that suits your needs and budget.
You can also view our room availability by room type, so whether you are looking for a studio apartment or a room in a student flat, you can browse our options below.
If you would like to find out more about Lulworth accommodation or arrange a viewing of one of our rooms, then get in touch with us today on 01202 290244 or email info@lulworthstudentcompany.co.uk and we will be more than happy to help.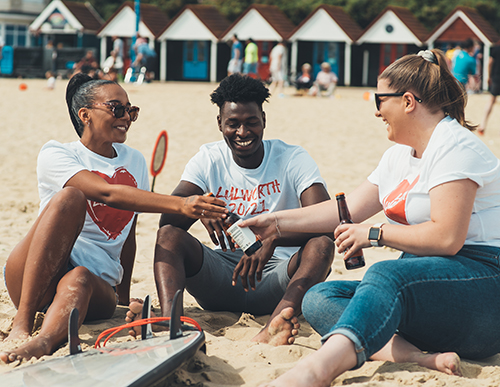 Ready to Find a Room?
At Lulworth student accommodation, we have a variety of room options available so you can find the right solution for you. All of our rooms come with a small double bed, ensuite, free gym membership, 24/7 security, contents insurance and access to our range of onsite facilities.
Sign me up for the Newsletter