What to Look for In Student Accommodation
University is a young person's first big step into the 'real world', away from the comfort and security of home; it can understandably ignite a whirlwind of emotions for both the students and their parents. Nevertheless, it's a once in a lifetime opportunity to make memories and relationships that will no doubt last a lifetime.
Heading off to university can be extremely exciting but also very daunting. It's a new area, with new people, new friends and it's likely to be your first time living away from your parents. That's why choosing the right student accommodation is vital as it plays a pivotal role in your university experience. It will determine the friends you make, the opportunities you have and essentially your life for the next 4 or so years.
6 things to consider when choosing your Uni halls of residence
There are several factors to consider when choosing the right student residence before making the final decision. From choosing accommodation that has access to specific facilities or is located within the university town, if you're a college student looking to attend Uni next year, here's everything you need to know when it comes to choosing and considering the right student accommodation for you.
1. Security and safety
Your safety comes first. Before investigating the details of a student halls, always ensure it's safe and that you'll be secure within the facilities if you were to live there. Not only will this allow you to sleep easy at night, but it will ensure your experience is the best it can be without having to feel concerned and worried.
Research whether the halls have a high-quality security system in place and whether there will be staff around to make you feel safe. With the knowledge of this, your parents will also be able to rest assured knowing you're being well looked after.
2. On-Site Facilities & Activities
A big part of your experience will be the facilities you have access to and the activities available. Good on-site facilities to look out for, that will improve student living, are as follows:
A gym to keep your fitness, wellness and wellbeing intact.
Communal sociable spaces to mingle with friends and build stronger relationships.
An onsite café to catch up with friends over a coffee or to study.
A dedicated laundry room - unfortunately you won't have your parents to do this for you!
Dedicated work areas to get away from the noise when you have work to do.
Plenty of outdoor space to spend time with friends, get fresh air and clear your head.
En suite bathroom facilities in your room.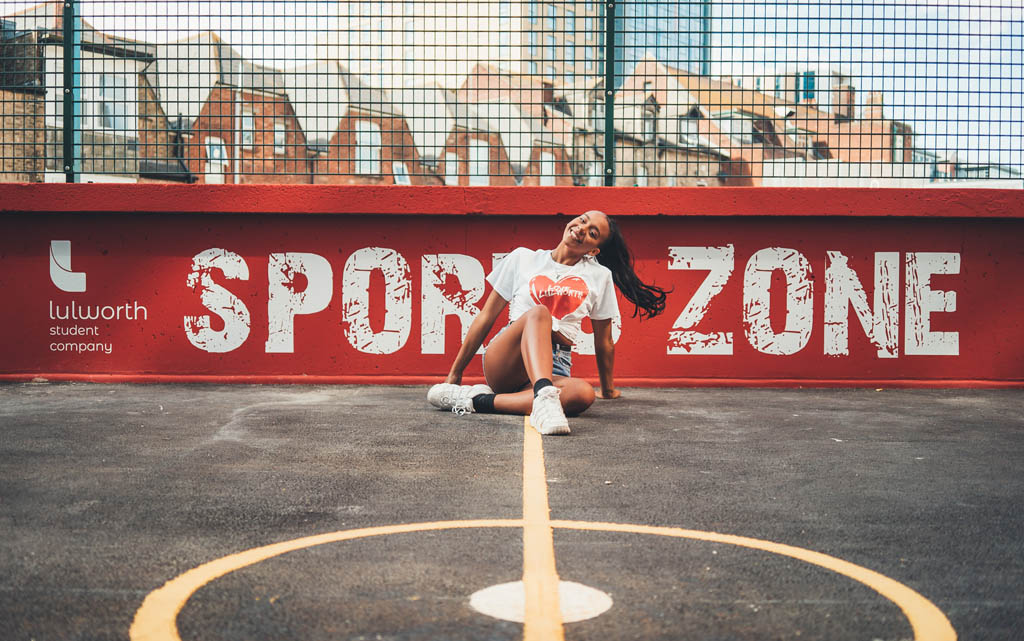 3. Value for Money
When attending uni you don't want to be emptying the bank on accommodation however you'll want a decent space where you feel comfortable, that is clean, likeable and with all the amenities required; you have to find the balance.
Therefore, student accommodation that's excellent value for money is key to being able to enjoy student life without having the added stress of high outgoings. If your parents are supporting you with the costs of accommodation, they won't want to be spending unnecessary amounts either when cost-effective student accommodation is available.
How much does student halls cost?
Unipol and the National Union of Students (NUS) investigated the average cost of university accommodation in the UK every year. Based on the 2018 survey they found that purpose-built student accommodation costs an average weekly rent of £147. So, if it's your first year you're most likely to move to purpose-built accommodation; anything around £147 per week in the UK would be a normal price to pay, anything less is even better!
4. WIFI Connection
In this day and age, young students more than any other age group understand the importance of good, stable internet connection. Not only is this key for your studies and research, but also when you want to stay in touch with family and friends back home or relax and watch a Netflix documentary. It's vital to find halls that can sustain strong WIFI connection even while multiple students are connected at one time.
5. Location, Location, Location
The location of your accommodation is key to enjoying yourself and everyday university life. Every student is different, perhaps you like to be social and enjoy the nightlife, or you prefer quieter halls away from the crowds to escape to; choosing student halls in the right location depending on your needs and preferences is crucial.
Prior to deciding on your chosen student halls, research the surroundings of the facilities and what you can expect to find nearby.
Sociable Aspects: Nightlife, Bars and Restaurants
If you're a social bunny, you'll likely want your accommodation to be central to the town or city it's in. Are there nightclubs, bars and restaurants nearby? If so, what are they like? Keeping on top of what's going on around your local area is key to maximising your experiences at university, if a busy social life is what you're wanting.
University Campus
Many first-year students like to be near, or central, to the university campus. This may change as the years go on at university, but if you'd like to be around the buzz of everything going on and at the heart of university life, ensure there's minimal distance between the accommodation and the main campus.
Transport links
Good transport links nearby mean you can get from A to B quickly, efficiently and ideally at a low cost. We recommend always choosing student halls with reliable transport services so you can rest assured that whenever you need or want to be somewhere, it can be done without worry or too much money spent. It also helps when you want to visit home for the weekend; you won't have to put money aside for repeated long, expensive taxi rides.
Lulworth's Student Accommodation in Bournemouth
Lulworth student company have accommodated for those attending Bournemouth university, AUB and AECC and is located in the heart of Bournemouth near trendy bars, excellent restaurants, cosy coffee shops and more.
At Lulworth Student Accommodation, we've made sure all our rooms come complete with all the expected amenities of home and more to suit the needs of Bournemouth students. If you're looking to reserve a room for your first year at a Bournemouth based University, with everything you need, check our room availability and book now.
If you have any questions, feel free to get in touch so we can help.